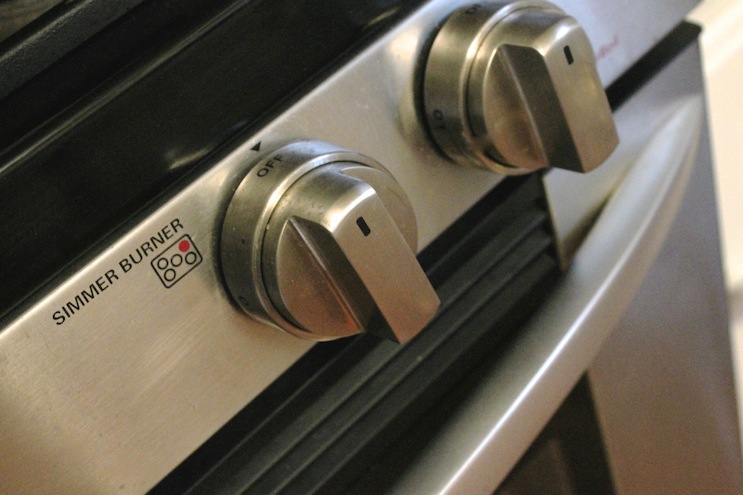 If you own your own home, you will likely need to replace your appliances. Whether it's a new stovetop, refrigerator, dishwasher, or even a microwave, there are hundreds of choices out there from basics to high-end professional equipment. Kitchen appliances are an investment, however, and you should not buy anything hastily, especially if you're on a tight budget. The following tips will help you decide what you really need, and how to make sure you don't regret your purchase after making the switch.
Ask Yourself What You Really Need
When an appliance goes out, it can be tempting to want to replace everything, especially once you go to the store and see matching sets. While this may be the logical thing to do (see next tip), it doesn't always make sense. Even if you must buy something in an emergency, you should still think about every appliance in your kitchen before you run out and buy something.
If you're an avid home chef with a large kitchen, you may want to consider professional, restaurant quality appliances. They'll hold up to tough use, and they'll last much longer. The downside, of course, is that they are much more expensive.
If you eat out frequently, and don't use your oven every night, something inexpensive will do the trick. Don't buy too much, but make sure you get something that fits your needs.
Consider Everything Even if You Don't Necessarily Need It Right Now
In some cases, it makes sense to replace everything. If you've had your appliances for years and they are all the same age, it's probably a good bet that if your fridge breaks this week, your stove may need replacing in a few months. Just like car experts recommend replacing all of your tires instead of just one, many say that replacing your fridge, stove, and dishwasher at the same time makes sense sometimes. Just like everything else, appliances change based on seasons, trends, and popularity. If you have your heart set on that matching dishwasher, you might want to buy it today, as you can't be sure it will be there tomorrow.
Also, buying everything together can save you money. Many stores will offer big discounts if you buy bundles. If you're buying years apart, this may not seem like a big deal, but if you're fairly certain you'll be replacing everything by year's end, it makes sense to at least consider buying a set if you can afford it.
If you do decide to buy a whole set, you should do your best to stick to one brand and even a product line. You'll probably save money, and your appliances will look much better, especially in a smaller kitchen where everything is close together.
Make a List of What's Important to You
You have a lot of options when it comes to buying appliances, but you may not be able to afford everything, and you probably don't even need every feature under the sun anyway. Before running out and buying something, ask yourself what you do and don't like about the appliance you're replacing. Maybe you want more space in your fridge, or maybe you hate the bottom freezer. If you run your dishwasher at night, it may be too loud, or maybe you want one with a timer that you can set to run later in the night.
You should also take a look at everything to see what's out there. Make notes as you're shopping so you can remember the features you are most interested in, as well as those that might be nice, but aren't absolutely necessary. While salespeople can be helpful in giving you information about specific products or features, keep in mind that they want you to spend more money. Before you shell out several hundred dollars for a warming drawer, ask yourself how often you really think you'll use it.
Ask Around
You probably have friends or relatives that have recently bought new appliances. Ask them what they like and dislike about their purchases. You may think that a silverware rack in the door of the dishwasher sounds convenient, but an honest friend will tell you that it's really a pain.
Maybe you know someone that bought that beautiful glass stovetop and you want to know if it's really easy to clean, or how it performs compared to gas. Ask around and let your friends' mistakes be your lessons.
Figure Out How Long You're Staying
In most cases, appliances go with the house when you sell it. This means that if you know you're moving within the next year or so, it doesn't always make sense to buy the most expensive set of appliances on the market. You want them to look good, but most homebuyers aren't likely to look too closely at the features of the appliances.
On the other hand, if you know you're going to be staying in the house for an indeterminate amount of time, spending a little extra money to get the features you want may be the better way to go. Good appliances will last for decades, so if you know you're not going anywhere anytime soon, buy what you'll be happy using every single day.
Take Good Measurements
Contrary to popular belief, appliances are not one size fits all; in fact, they come in many sizes and styles. It happens to a lot of folks the first time they are buying a major appliance; they assume that all refrigerators or dishwashers are the same size and don't measure only to find out when it's delivered that it doesn't fit at all.
You can very easily avoid this by measuring your current appliances and the space they are in before you even start looking. That way you can eliminate pining over something that simply won't fit. And don't even think about guessing on the size of what you currently have once you're at the store, or buying something that is slightly more or less than you need. You'll regret it when you get home and your new fridge doesn't fit, or every time you look at your stove that has inches of space between it and the countertop.
Do yourself a favor and take detailed measurements before you buy anything.
Shop Around
An appliance is something that you likely won't replace very often, so it's a good idea to be sure about what you're buying. Remember that you will use it every day, so it's important to have something you love. Unless you need something fast, you should take the time to shop around, compare prices and styles, and ask yourself if your tastes will change over the years. Once it's purchased and installed, you'll be more likely to just settle with something you don't necessarily love simply because it's a hassle to change.
Conclusion
Buying new kitchen appliances is not something that should be taken lightly, no matter what you need or how much you're spending. Even if money isn't an issue, the sheer act of having something delivered and installed can be a hassle. To avoid having to do it again soon, it makes sense to be sure about what you're buying the first time. By taking the time to think carefully about your purchase, you can ensure you get something that you will truly enjoy using every single day.